Chimney Repair Amagansett, NY 11930
Chimney Repair on Long Island: Safety For Homeowners
Chimney King has been providing professional chimney cleaning services to the Amagansett, NY area for over 35 years of experience. We're fully licensed and insured, and we provide a full range of chimney services. Using the most advanced tools and proven techniques, our customers receive the most efficient results. Now labeled one of the best chimney companies on Long Island.
Experience You Can Count On
When it comes to creating a digital product, there are just so many opportunities for you to get caught up in the details. But at Crunch, we have experience working with clients just like you. We've been where you are–going through the motions over and over again without the returns to show for it.
We are passionate about providing safe chimney repairs to residents. We have technicians that were former firefighters, which means they receive extensive training and understand the importance of correcting the issue at hand. We've been servicing areas in VarCounty County since our inception, so you can be sure we're able to diagnose any problems and provide a satisfactory solution.
Chimney King is one of the most trusted chimney repair service companies in Amagansett, NY. We believe our world class maintenance, commitment to safety, and exceptional customer care has earned our trust. We're proud of this reputation and take it very seriously.
Common Types of Chimney Damage
Even minor damage can result in a major disaster, so it pays to have Chimney King on your side. Our technicians will do a safety inspection and look at every nook and cranny of your chimney for any signs of trouble, and if we spot any issues, we'll fix them as quickly as possible.
Some of the most common types of chimney damage we correct include:
In climate conditions like that of Suffolk County, where humidity is the norm, spaling isn't uncommon. It becomes a serious problem that must be addressed as soon as possible because it can weaken the structure leading to collapse.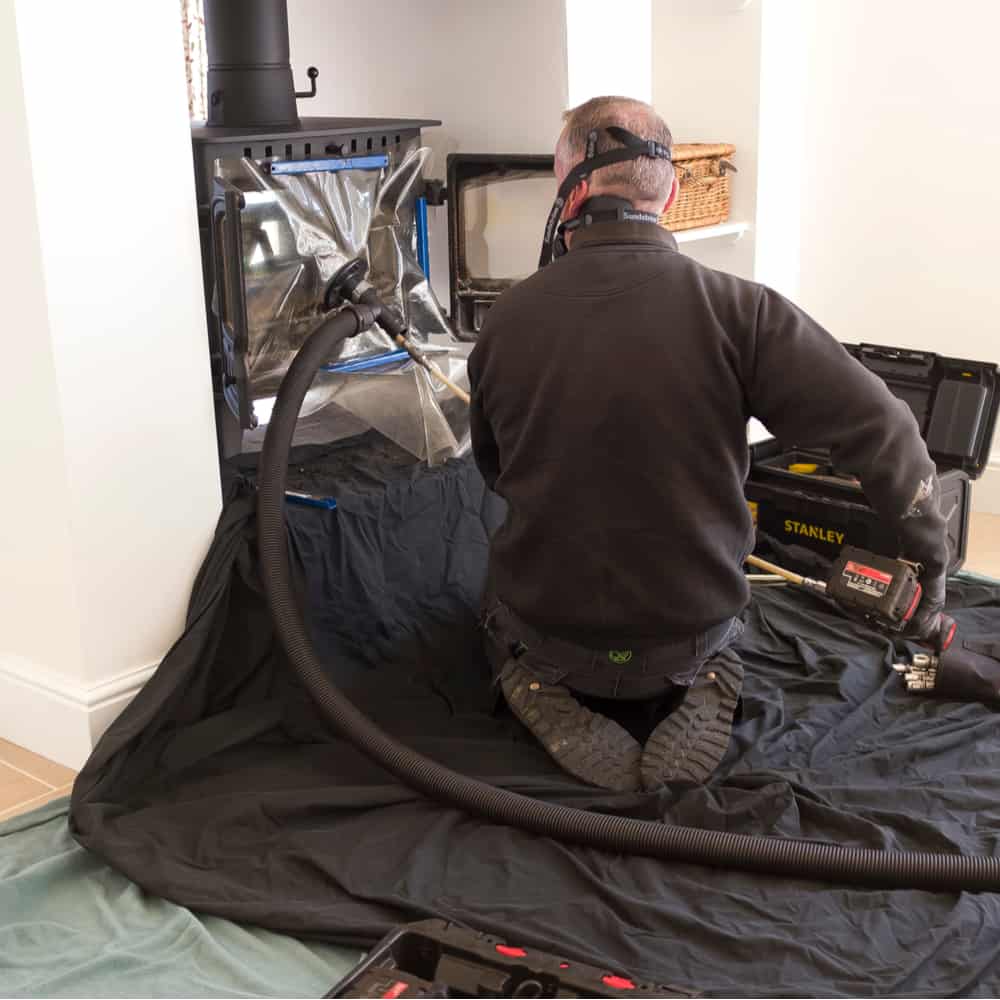 Having a flue in your chimney is key. A flue guides heat, smoke, and gas up and out of your fireplace, while also protecting the chimney from high temperatures and embers.
A chimney cap sits on top of the chimney to prevent exterior elements from entering the structure. It's important to remove, clean, and replace the cap if it is damaged or missing in order to maintain a proper air flow and limit the risk of fire.
A crown protects your chimney from moisture damage. A metal crown is typically constructed of concrete so that it resists corrosive elements from the weather and acts as a gutter. Poor installation can lead to expensive repairs, which leads to increased structural stability for your home.
There are a number of reasons why chimney leaks occur. They can be caused by missing caps, faulty chimney liners, lack of chimney sweeping, damaged crowns, spalling, and problems with flashing. A leaky chimney could lead to structural damage and needs to be fixed as soon as possible.
Chimney King is proficient at diagnosing and repairing all types of smoldering and malfunctioning chimneys at affordable prices.
Schedule Your Suffolk County Chimney Inspection and Repair Today!
With 24/7 emergency service, our chimney work offers quick and convenient appointment availability, our team will send out a technician at or near your location. All of our reputable and professional services are fast, full service, affordable, and efficient.
Map of Amagansett, NY
---
Here are some chimney-related links:
---
---
Frequently Asked Questions
A breaker could be loose, or a hot breaker is allowing current to flow between hot and neutral. Either issue should be inspected immediately by a qualified electrician.
Frequent breaker trips could be a sign that the circuit is being overloaded somewhere on the property. A wire, socket, or appliance could be overheating, which could eventually cause a fire
Frequent breaker trips could be a sign that the circuit is being overloaded somewhere on the property. A wire, socket, or appliance could be overheating, which could eventually cause a fire
We prioritize safety and customer satisfaction above all. Our professional and skilled electricians are always available to respond to electrical emergencies promptly, day or night.