Quality, local chimney cleaning and repair professionals.
When your chimney isn't working, you need to call someone who isn't just blowing smoke.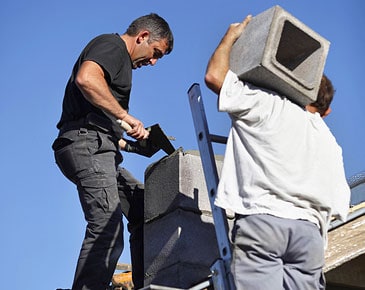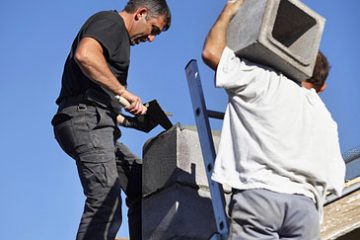 Avoid damage to your home or property by keeping your chimney in great shape. You can rely on Chimney King Enterprises Inc. for top-notch chimney repair services to keep you and your property safe and …
Read more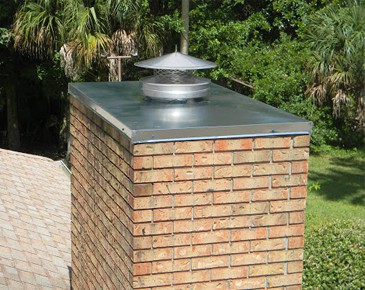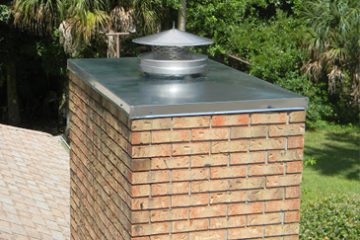 Chimney caps serve many purposes, but they can be summed up in two small, yet extremely noteworthy functions: safety & damage protection. Without a cap, rain and snow can get into your system. Not to mention …
Read more
CALL CHIMNEY KING TODAY
SCHEDULE A FREE CHIMNEY REPAIR ESTIMATE
Whether you need your old chimney cleaned or a new chimney built, you can count on our quality service!
---
Fully-licensed & insured
Military & senior discounts
In business since 1982
FOR CHIMNEY SERVICE
Chimney Repairs and Cleanings Done Right
Chimney King Enterprises, Inc is experienced in all aspects of chimney care: including new steel or brick chimney builds, chimney or liner repairs, chimney upgrades and all around chimney maintenance. We've been offering outstanding chimney services that Long Island residents have grown to rely on since 1982.
Keep your home and your chimney well-protected with our top-notch chimney services. We are fully licensed and insured and our team of experts have received extensive training and has the experience needed to get the job done right the first time! A chimney consists of several elements. All of those elements need to be clean and in proper working order in order for a chimney to function correctly. An unhealthy chimney is an unsafe chimney. Our technicians are experts in chimney repair and cleaning. We'll ensure that your chimney is working properly so you can have peace of mind knowing that your home and your family is safe and secure. If you're interested in installing a chimney, we also specialize in new builds.
Proudly Serving Long Island's Chimneys For 35 years
Chimney King Enterprises, Inc offers a full-scope of chimney services for Long Island homeowners. Our crew is dedicated to delivering exceptional results on each and every job we work on. We are also committed to offering unparalleled customer service. Our quality workmanship and exemplary customer service are the reasons why we have been in business for more than 35 years.
Our services include, but are not limited to:
Repairs, repointing, and rebuilding
Chimney cap installations, repairs and replacements
Damper installations, repairs and replacements
Liner repairs and new stainless steel liner installations
Cleaning, pest and nest removals
Draft corrections
Chimney removals and direct vent installations
Masonry buildings and repairs
br>
Chimney King's Promise and Values
Your search for the highest quality chimney repair contractors on Long Island is over with Chimney King Enterprises, Inc. We'll handle all of your chimney care needs with our fast, efficient and reputable services. We look forward to working with you and are confident that we will exceed your expectations! Call 516-766-1666 to schedule your FREE ESTIMATE or to learn more about our services.
You found a quality, local chimney cleaning and repair professional.
When your chimney isn't working, you need to call someone who isn't just blowing smoke.