Chimney Company Baxter Estates, NY 11050
Chimney Company in Baxter Estates, NY: Why is it Important?
When homeowners in Baxter Estates, NY need chimney work done, Chimney King is the first place they call when looking for affordable prices. Since 1982, this full-service chimney care company has been ensuring that the chimneys of Long Islanders are functioning properly and safely. Their team of professionals, which includes local firefighters, provides a wide range of services for all your chimney care needs. With Chimney King, you can have confidence knowing that your chimney is in tip-top condition.
As the weather on Long Island starts turning crisp and the days draw shorter, a fireplace becomes the centerpiece of your home. There is nothing better than cozying up in front of a roaring fire with the ones that you love, but before you even think about lighting one, make sure you schedule an appointment to have your chimney inspected and cleaned.
According to the National Fire Protection Association reports that every 86 seconds, US fire departments respond to 56,000 home fires that involved heating equipment between 2009 and 2913. The failure to clean chimneys is the leading cause of home-heating fires, and these fires are usually the result of an accumulation of creosote in chimneys. Lack of maintenance while soon lead to requiring chimney repairs.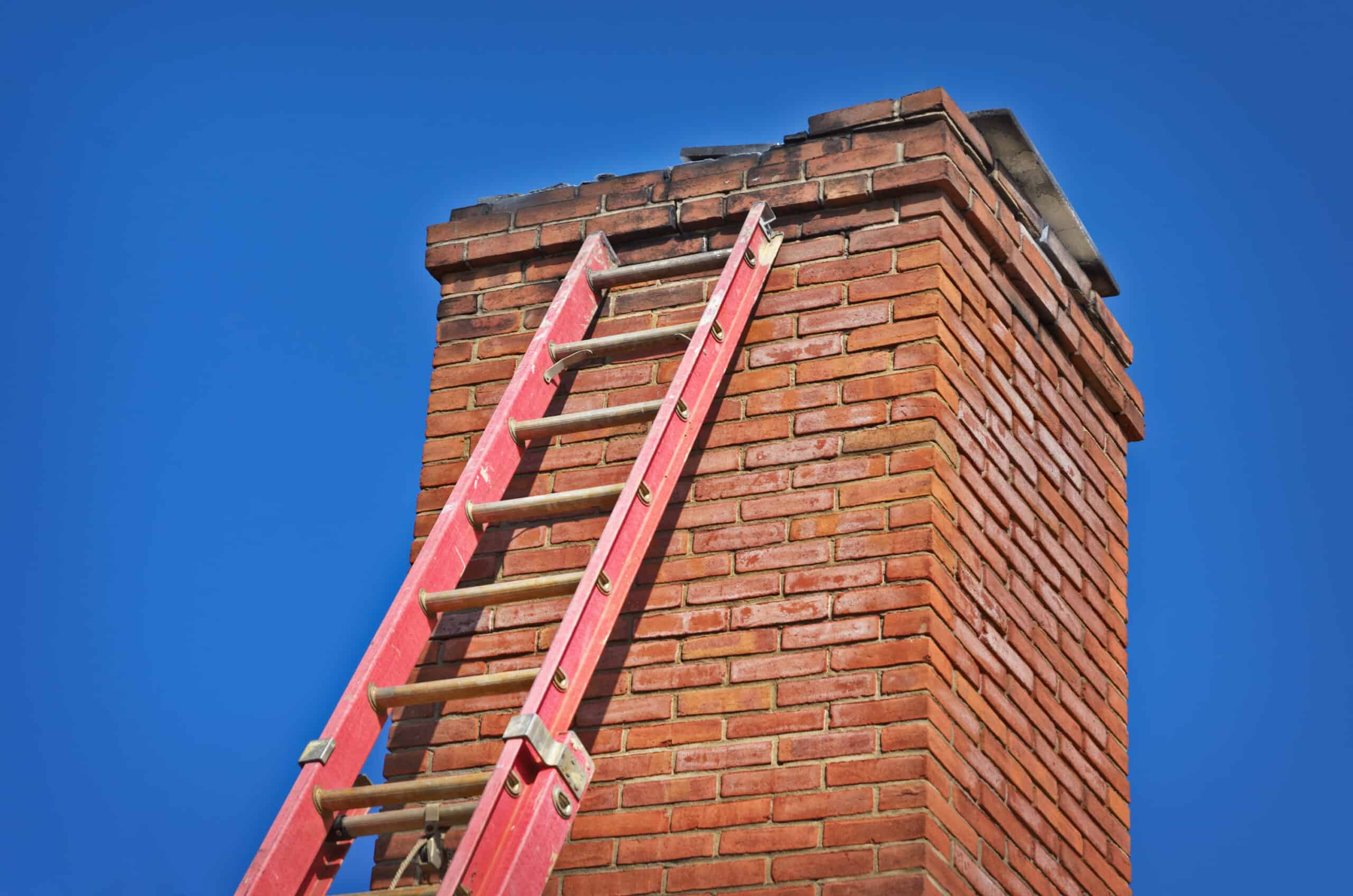 Chimney fires are among the most dangerous types of home fires. They cause billions of dollars in property damage, and they are responsible for thousands of injuries and deaths each year. Given the prevalence of chimney-related fires, and how devastating these types of fires can be, we highly recommend you have your chimney professionally cleaned on a regular basis. By calling Chimney King Baxter Estates, NY for a chimney sweep, your issues are swept away.
Why Do Chimneys Need Service?
A crackling fire brings warmth and ambiance to your home on chilly days and nights, but if your chimney is dirty, instead of bringing peacefulness, your fireplace can create devastation. Regular chimney cleaning service is important to a safe holiday.
Fires create a more than just warmth; they also produce byproducts, including creosote and soot. These byproducts accumulate along the inside of the chimney and flue, and they are extremely flammable. As these byproducts' buildup, and your chimney cap clogs up, whenever you light a fire, there is a chance that your chimney – and your entire house – will go up in flames.
Chimney Cleaning in Long Island: How Often Should You Have Your Chimney Cleaned?
The National Fire Protection Association recommends annual chimney inspections and cleanings. However, if you use your chimney on a constant basis, it is an innovative idea to have it inspected and cleaned twice a year: once in the fall and once in the spring. We also offer emergency services.
Even if you do not use your fireplace regularly, it is still a wise idea to have it checked and swept annually. Animals can nest in the flue, leaves, branches, and other debris can collect inside, or the chimney could become damaged and structurally unsound.
For Professional Chimney Cleaning You Can Count On, Contact Chimney King Baxter Estates, NY Today!
Long Island's Chimney King will fully inspect the structure and use state-of-the-art tools and techniques to clean your chimney and ensure it is safe to use. Call 516.766.1666 in Nassau, 631.225.2600 in Suffolk, or drop us a line at chimneyking@optonline.net
Useful links for Baxter Estates, NY
Map of Baxter Estates, NY
---
Here are some chimney-related links:
---
---
A chimney should be serviced once a year be a qualified professional.
If you don't clean your chimney regularly, soot will accumulate around the flue causing an inability to draw smoke upwards. The smoke will then be directed to your room leaving black soot on the walls, furniture, and carpeting.
A typical chimney sweep and inspection can take 45 minutes to an hour.
It's is a myth that chimney liners do not need sweeping. In fact, they are more susceptible to failure than some other types of lining so sweeping is essential.