Chimney Company East Shoreham, NY 11786
Chimney King: The #1 Chimney Company in East Shoreham, NY
Chimney King is one of the most reputable and highly trusted Long Island chimney care companies. For more than 35 years, their highly trained professionals – which include local firefighters and family owned and operated – have been providing chimney work such as chimney repair, dryer vent cleaning, chimney sweeps, and chimney cleaning services at affordable prices. When Long Islanders need their chimneys serviced, Chimney King is the first company they call.
Whether your chimney need a chimney inspection or emergency service or elements of the structure need to be replaced or rebuilt, such as a chimney cap, Chimney King will cover the East Shoreham, NY area.
More than 35 Years of Experience
Experience and expertise go hand-in-hand. Chimney King is a well-known company that has been cleaning, repairing, maintaining, and improving the chimneys of Long Island homeowners since 1982. With so many years of experience under their belts, it's safe to say that they have developed the expertise that is required for effective and efficient chimney care.
Unparalleled Workmanship and Professionalism
Chimney King offers exemplary workmanship that far exceeds the work of other chimney maintenance and repair companies. They are committed to not just meeting the needs of the clients that they serve, but exceeding them. Their team of experts goes above and beyond to delivering the outstanding quality that the residents of Nassau and Suffolk Counties have come to expect.
Chimney King employs proven techniques, the latest advances, and the most advanced equipment to ensure that they provide exceptional results. Most importantly, the Chimney King crew will ensure they deliver exceptional results to certify the safety of your home and your family. They offer the utmost professionalism, from start to finish, and will always keep you in the loop of the entire cleaning or repair processes.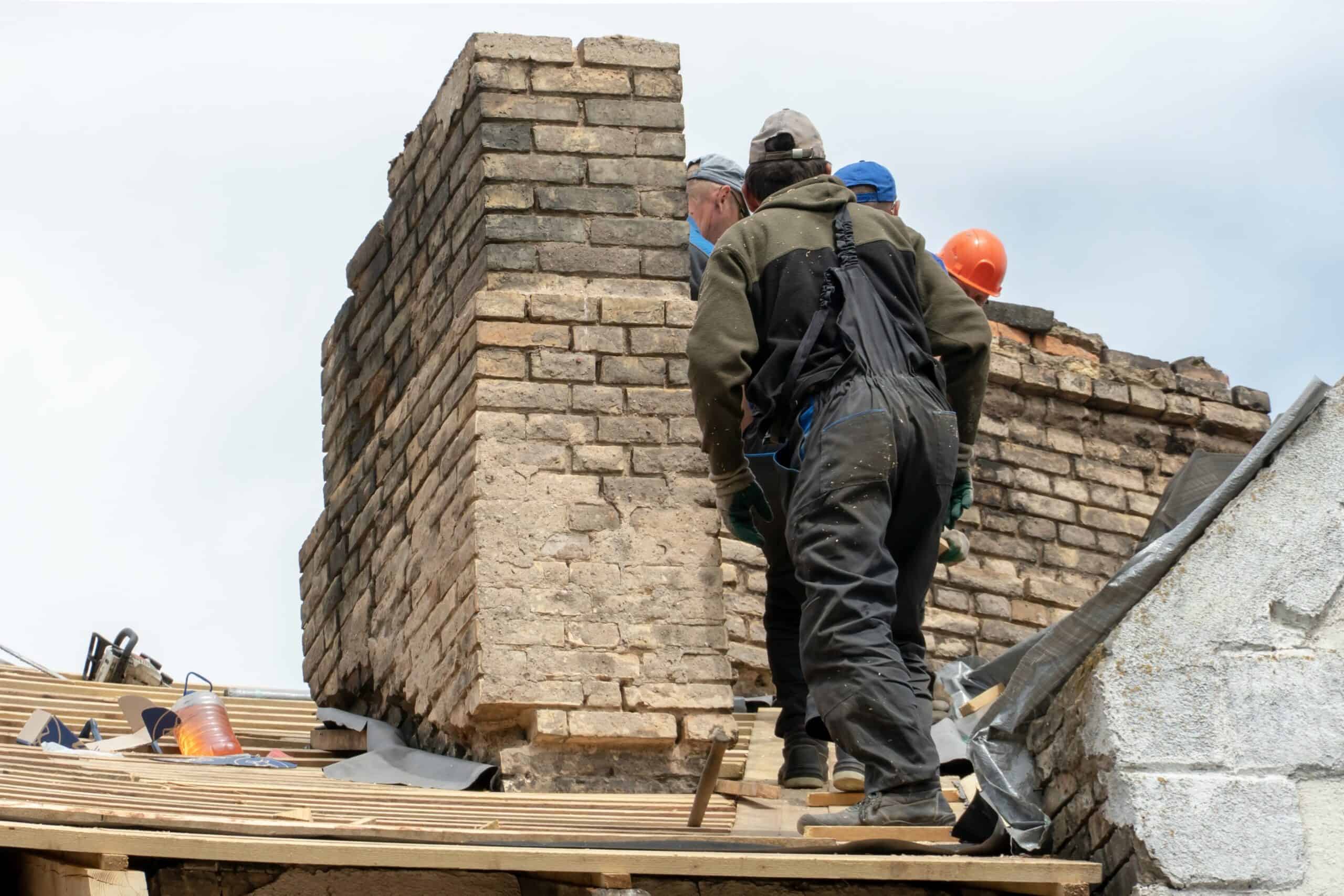 A Stellar Reputation in East Shoreham, NY
Over the nearly four decades that Chimney King has been in business, they have serviced chimney and the fireplace of countless homeowners across Long Island. They go to great lengths to ensure that their customers are satisfied. Their stellar reputation is a true testament to the quality workmanship and exemplary services that they provide.
Chimney King is more than willing to supply a list of references that you can feel free to contact. In fact, they urge you to ask about their satisfied customers; and their customers just love sharing the positive results that they have had with prospective clients!
A East Shoreham, NY Chimney Repair and Cleaning Company
Unlike a lot of the other chimney companies that offer services on Long Island but are headquartered in other parts of the country, Chimney King is local. Based out of Copaigue, they fully understand the needs of Nassau and Suffolk County homeowners.
They know what types of issues most commonly plague chimneys in the area, which means that they know exactly how to identify problems and correct them. One of their goals is to better the local community, and they do that by offering premium chimney repair and cleaning services that Long Islanders can truly count on.
Contact Chimney King for All of Your Chimney Care Needs
If you are looking for a chimney company in East Shoreham, NY, look no further than Chimney King. Their professionals will be at your location on a day and at a time that works best for you, and will make sure that your chimney is functioning efficiently. There's nothing more important than the safety of your home and your family. When you put the care of your chimney into the hands of Chimney King, you'll have peace of mind knowing that you are in the very best of care.
Useful links for East Shoreham, NY
Map of East Shoreham, NY
---
Here are some chimney-related links:
---
---
A chimney should be serviced once a year be a qualified professional.
If you don't clean your chimney regularly, soot will accumulate around the flue causing an inability to draw smoke upwards. The smoke will then be directed to your room leaving black soot on the walls, furniture, and carpeting.
A typical chimney sweep and inspection can take 45 minutes to an hour.
It's is a myth that chimney liners do not need sweeping. In fact, they are more susceptible to failure than some other types of lining so sweeping is essential.