Chimney Company Manorhaven, NY 11050
5 Telltale Signs Your Home is Due For Chimney
Services in in Manorhaven, NY
With 35 years of experience, Manorhaven, NY homeowners have been counting on Chimney King to handle all of their chimney repairs. This full-service company covers all aspects of chimney repair on Long Island, from inspections to cleanings, and from liner repairs and installations. Local firefighters perform all work, so you can have peace of mind knowing that your chimney is in the very best of care with Chimney King.
While we highly recommend annual chimney sweeping services are important, there isn't that much that needs to be done on a daily basis. But problems can arise, especially if the structure is older or it wasn't installed properly such as a chimney cap.
When a chimney is in need of repair, it needs immediate attention. When a chimney is damaged, it doesn't function properly and can cause a number of issues. The quality of the air in your home can suffer, heat output can decline, and most importantly, there's a serious risk of chimney fire.
Regular Chimney Cleaning: Cleaning and Maintenance
Take a look at the exterior of your chimney. These white spots are a sign of efflorescence, and it's a sign that moisture is collecting between the masonry.
Crumbling Flue Tiles
While stainless steel chimney liners are more commonly used in new chimney builds, the flues of older chimneys are often lined with tiles. Overtime, these tiles can become damaged by excessive heat and the buildup of creosote and soot. As the tiles become damaged, they can break apart and collect in the bottom of your fireplace; you've got a serious problem on your hands.
Rust Marks
Rust spots on the damper or firebox are a clear indication of moisture damage. While the rust might not be visible, if it's hard to move the damper or the firebox doesn't seal properly, rust is likely to blame. Rust often develops when water leaks into a chimney.
Crumbling Masonry
If the masonry that surrounds the exterior of your chimney is crumbling or completely missing, or the mortar joints are cracking, repair is an absolute must. These problems can arise when water gets trapped between the masonry. As the moisture freezes and thaws, the masonry expands and contracts, and it will eventually crack and crumble.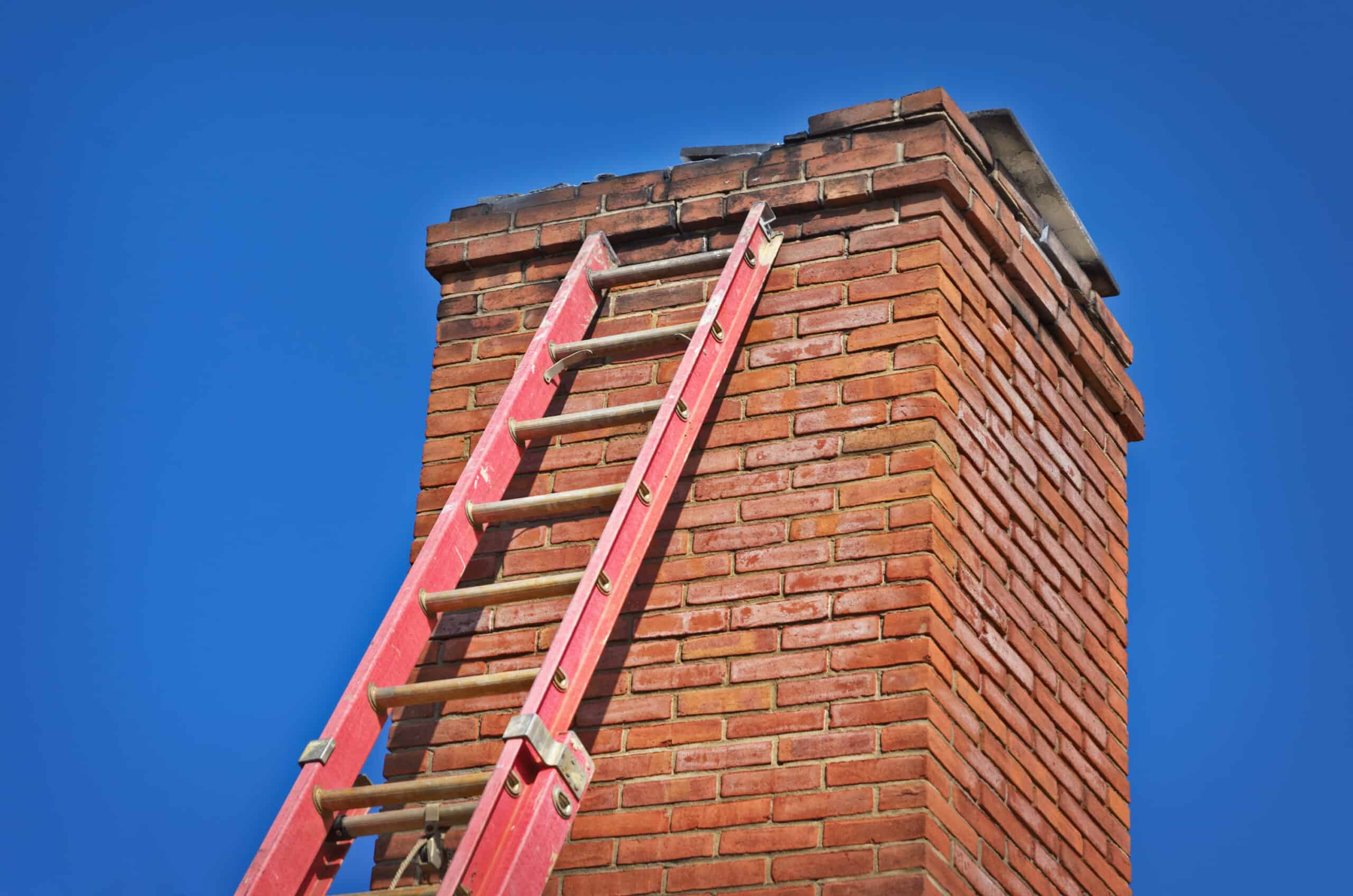 When the masonry of a chimney is damaged, the entire structure is unsound. This issue requires immediate repair.
Issues with Fires
If fires are slow to start, they produce an abundance of smoke that collects in your home, or creates an odd odor, something is awry with your chimney. The flue may be damaged, the firebox might not be functioning properly, or there could be an excessive amount of creosote buildup, for example.
Schedule an Inspection with Chimney King in Manorhaven, NY
If you notice any of these telltale signs of chimney damage, contact Chimney King to schedule an inspection in Manorhaven, NY. Our crew will thoroughly assess your chimney to locate any damage, devise the most effective plan to correct the problem, and get your chimney back up and running properly and safely.
To schedule an appointment for chimney inspections and repairs, call 516.766.1666 in Nassau or 631.225.2600 in Suffolk. You can also schedule a service or request a free estimate on our website.
Useful links for Manorhaven, NY
Map of Manorhaven, NY
---
Here are some chimney-related links:
---
---
A chimney should be serviced once a year be a qualified professional.
If you don't clean your chimney regularly, soot will accumulate around the flue causing an inability to draw smoke upwards. The smoke will then be directed to your room leaving black soot on the walls, furniture, and carpeting.
A typical chimney sweep and inspection can take 45 minutes to an hour.
It's is a myth that chimney liners do not need sweeping. In fact, they are more susceptible to failure than some other types of lining so sweeping is essential.