Chimney Company North Lindenhurst, NY 11757
Chimney Company in North Lindenhurst, NY: 5 Common Questions
Chimney King is the only chimney cleaning, maintenance, and cleaning company that homeowners in North Lindenhurst, NY call, especially when requesting emergency services. We've been helping Long Islanders with chimneys since 1982. All work is performed by local firefighters, and this company offers full service chimney repair. Discover why Chimney King is Long Island's most trusted in chimney work.
During the coldest months, it creates a warm atmosphere and provides ambiance. If your chimney isn't maintained properly, your fireplace can quickly become a liability.
Cleaning and maintaining your chimney is important. In any case, a dirty or damaged structure can be a fire hazard that puts you and your family at risk.
A reputable chimney company can sweep your chimney, repair it, or inspect it to ensure your family's safety. Many companies operate on Long Island, but not all of them are the same. Despite saying they're reputable and offer the best services, many companies don't live up to their claims.
We highly recommend the following questions before you hire a chimney company in North Lindenhurst, NY.
Are They Certified?
Chimney repair costs change we offer premium repair services and affordable prices, but if they aren't certified; you should walk away. This certification ensures that they have completed the necessary education and training to complete cleaning and repair work. It also proves that they adhere to codes and follow the best practices.
Are They Fully Insured?
It is not uncommon for a chimney to require repairs or cleaning. Injuries or property damage could occur to you or your workers. You could be held liable if there is an issue with the company, and you could face big expenses if they are not insured.
Insurance coverage for workers' compensation and liability is a minimum requirement for a reputable chimney sweep company. You don't have to worry about paying any out of pocket expenses if your home is damaged because of poor workmanship or if an employee falls off the roof.
Is there a full range of services offered by the company?
You'll get a full list of services from thebest chimney care professionals. There are lots of things they can do, like sweeping, repairs, replacements, new construction, and inspections.
Cleaning companies should also check the structure to see if it's sound, and if there are any issues, they should be able to fix them.
Is there any reference information available?
Referrals from reputable chimney cleaning and repair companies will be readily available. It is likely that the service you are thinking of hiring won't provide references, or keeps saying they will contact you with the names and contact numbers of past clients.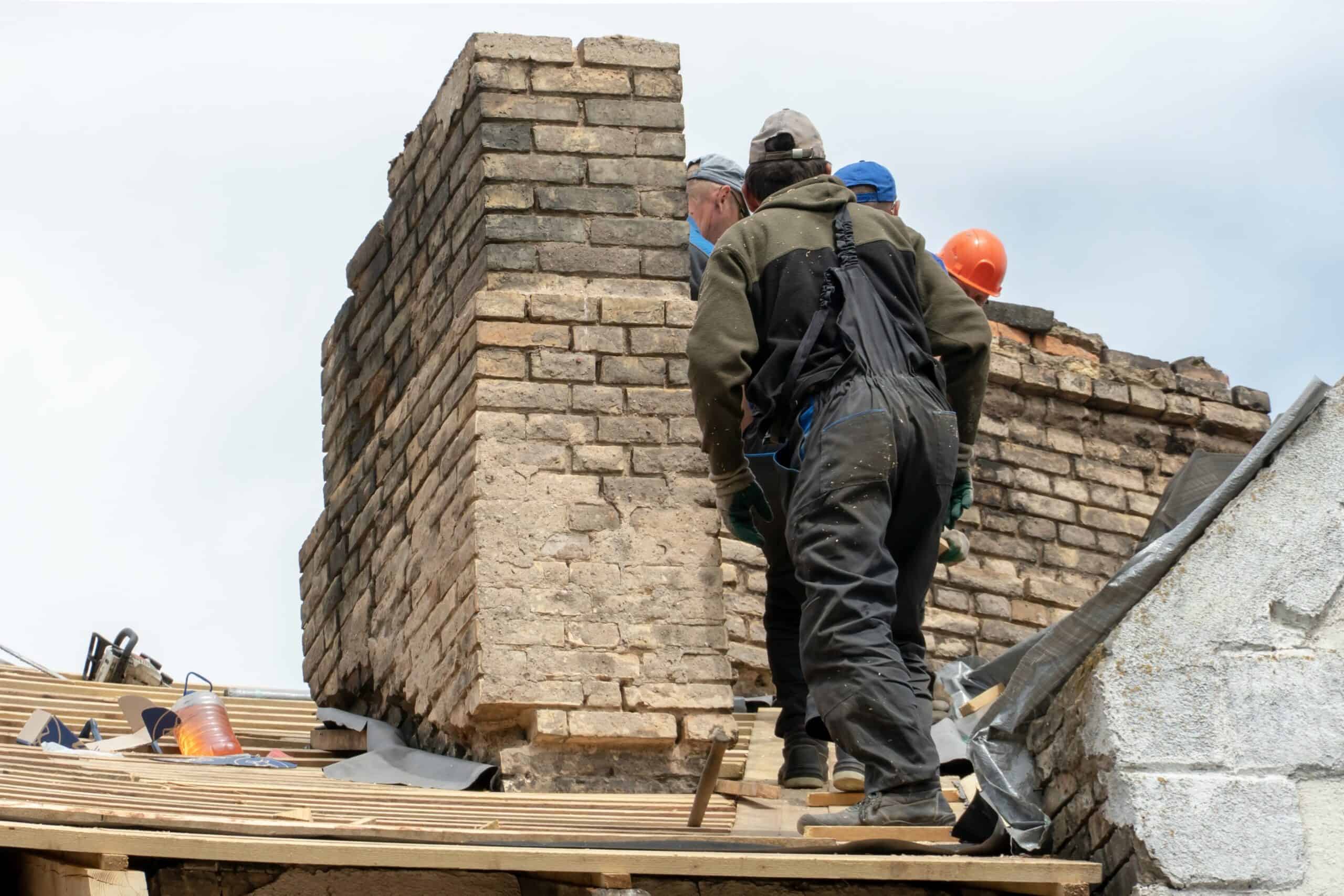 Do you have any idea how much experience the company has?
There's something to be said about experience, even though a new company can be certified, fully insured, and offer a full list of services. Professional chimney cleaners and repairmen learn a lot on the job; more than they can learn from classes, textbooks, and a few jobs.
It's better to work with a company that's been around for a while, they're more experienced, they've developed their expertise, and they've earned the communities' trust. An experienced company will be able to help you, so look for a company that has been around a long time.
You can count on Chimney King for full-service chimney care
Chimney King has been taking care the North Lindenhurst, NY residence chimneys for over 35 years. Their services include cleanings, inspections, repairs, maintenance, rebuilds, and new installations, so it's a one-stop chimney care shop you can trust to keep your family, home, and chimney safe.
Useful links for North Lindenhurst, NY
Map of North Lindenhurst, NY
---
Here are some chimney-related links:
---
---
A chimney should be serviced once a year be a qualified professional.
If you don't clean your chimney regularly, soot will accumulate around the flue causing an inability to draw smoke upwards. The smoke will then be directed to your room leaving black soot on the walls, furniture, and carpeting.
A typical chimney sweep and inspection can take 45 minutes to an hour.
It's is a myth that chimney liners do not need sweeping. In fact, they are more susceptible to failure than some other types of lining so sweeping is essential.