Chimney Company Wheatley Heights, NY 11798
Chimney King: The Best Chimney Company on Long Island
In Wheatley Heights, NY, Chimney King is a professional chimney sweep company. The first company homeowners call when they need their chimneys cleaned and inspected. A team of highly trained professionals has been supplying exemplary chimney care to Long Island residents since 1982. Whether you need your chimney swept, you need it inspected, or the structure needs to be repaired, you can count on Chimney King to get the job done quickly, efficiently, and affordably.
The thing about fireplace chimneys is that they're wonderful, but they're also a lot of work. For the safety of your home and loved ones, the chimney – the most crucial part of a fireplace – has to be kept clean and properly maintained. Dirt, debris, and fire byproducts (like creosote and soot) can build up inside of the structure if it's damaged in any way, or if the structure is damaged in any way.
You should develop a relationship with a highly recommended chimney repair company if you want to keep your chimney in good shape. There are companies that offer maintenance, emergency service, cleaning, and with affordable prices. But only Chimney King is regarded as the best chimney company on Long Island!
What Sets Chimney King Apart from the Crowd?
The chimney sweeps and repair companies on Long Island are plentiful. Their commitment to your safety is complete and total.
Whenever Chimney King works on your chimney, local firefighters complete the work to ensure your safety. It's no secret that chimneys that are uncared for can cause big problems. In Wheatley Heights, NY, chimney fires are the leading cause of home fires, which cost millions in damages, and thousands of lives each year.
Exceptional Results
Safety should be your top priority when it comes to your chimney. It's also important to think about outstanding results that you can count on beyond safety when you hire a chimney company. They should work fast, but their speed shouldn't compromise their efficiency.
As well as using the best tools and techniques, they should make sure they do the job right the first time. Among other things, a reputable chimney work and repair company should show up ready to work.
It's always a pleasure to work with Chimney King because they use the best tools and techniques. They'll keep you informed throughout the whole process, whether it's cleaning your chimney or repairing a part of the building.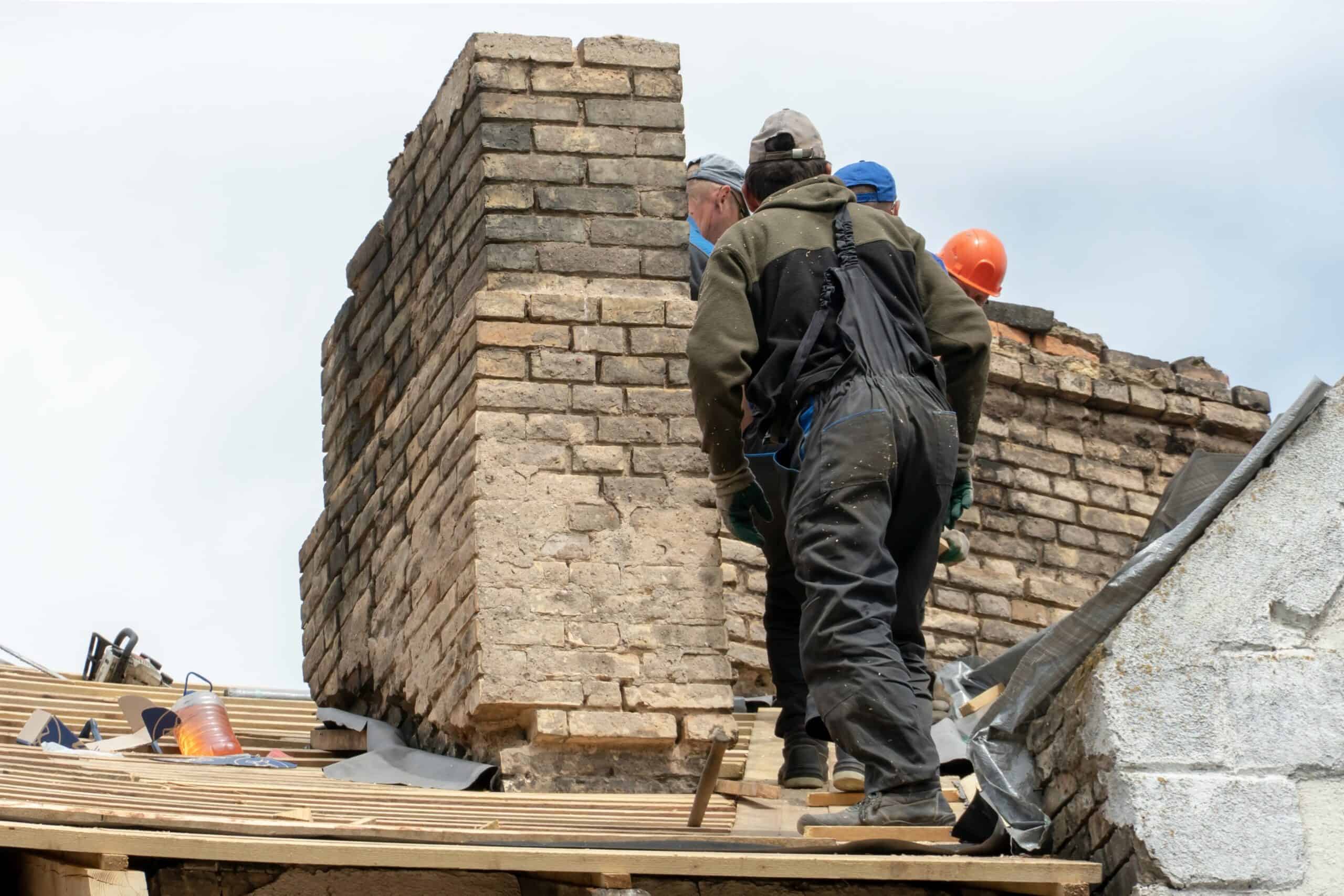 Honesty and Integrity Go a Long Way
It's our motto to be honest and ethical at Chimney King. Obviously, their professionals keep the lines of communication open and discuss every aspect of the job with their clients. Each and every day, they strive to not just live up to, but surpass that code.
Some chimney companies give you a low-ball quote and then charge you for tons of extra services you don't need.
Schedule an Appointment with the Best Chimney Company Long Island Today!
Get in touch with Chimney King today if you want to avoid haggling with shady chimney companies and ensure you're getting the best service possible. They are the best chimney companies in Wheatley Heights, NY because of their honesty, integrity, experience, professionalism, and reputation.
For appointments in Nassau, contact 516.766.1666; for appointments in Suffolk, contact 631.225.2600. At ChimneyKingInc.com, you can also schedule an appointment online.
Useful links for Wheatley Heights, NY
Map of Wheatley Heights, NY
---
Here are some chimney-related links:
---
---
Frequently Asked Questions
A breaker could be loose, or a hot breaker is allowing current to flow between hot and neutral. Either issue should be inspected immediately by a qualified electrician.
Frequent breaker trips could be a sign that the circuit is being overloaded somewhere on the property. A wire, socket, or appliance could be overheating, which could eventually cause a fire
Frequent breaker trips could be a sign that the circuit is being overloaded somewhere on the property. A wire, socket, or appliance could be overheating, which could eventually cause a fire
We prioritize safety and customer satisfaction above all. Our professional and skilled electricians are always available to respond to electrical emergencies promptly, day or night.