Chimney Repair Garden City Park, NY 11040
Chimney Repair Long Island: Improve Your Safety
With Years of experience, Chimney King has been the leading provider of premium-quality chimney maintenance and chimney repair services in Garden City Park, NY. Years of experienced, fully licensed and insured, our company employs only the most experienced and extensively trained technicians—whom are firefighters. We take every measure possible to ensure that you're able to spend your time doing what you love without worrying about your chimney.
When a chimney is damaged, there are many different parts that might need repaired or replaced. One of the most crucial pieces is the liner. It plays one of the most important roles in fireplace safety. If your liner is damaged or you have an older unlined chimney, look no further than Chimney King for new liner installations!
What is a Chimney Liner?
After a chimney inspection, a liner is a must-have to support the structural integrity of your chimney. You can find these liners in ceramic, clay, or metal; no matter what it's made for, it performs an important duty.
Chimney liners prevent the effects of a fire from contacting your home's exterior. By removing the byproducts of a fire and guiding them up and out of your chimney, we can help to make sure your home is spared any negative effects. This is a good time to invest in chimney cleaning.
The Importance of Chimney Liner
The most common functions of a chimney liner are:
Masonry materials, including brick, stone, and mortar, are generally strong, but they're very porous. When you light a fire, by-products are created, including heat, soot, and gases. These elements are highly corrosive, and over time, they can erode masonry materials.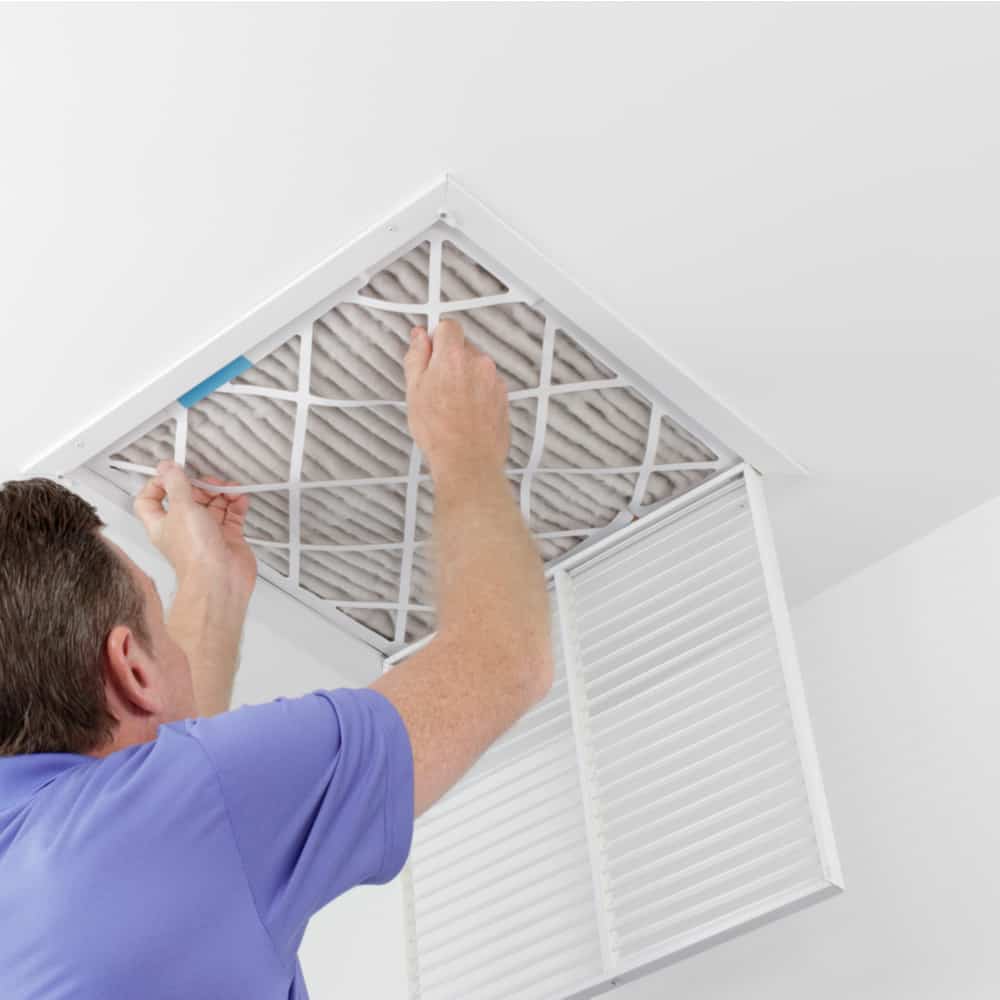 Being able to keep your chimney safe from the side-effects of combustion by using a chimney liner is important. This protective layer prevents masonry from being damaged, which can help avoid major problems in the future.Chimney flues hold the by-products of burning materials, including heat and embers.
These by-products lessen the risk of chimney fires.
If the byproducts of combustion are exposed to structures made from masonry and those materials corrode, the integrity of your chimney is compromised. As the mortar joints and brickwork begin to crack and crumble, weight becomes unevenly distributed, and the chimney could topple over.
A stainless steel chimney liner are also helpful for your wood-burning fire. A chimney not only emits heat, gases, and smoke from your home, it also allows outdoor air to enter it. For your fire to burn efficiently, you need to provide proper ventilation with a flue system; this ensures that you have the ventilation that your fires need so they can thrive. The less creosote accumulates inside of your chimney when your fires are burning efficiently, which makes the chore of cleaning up much easier than it otherwise would be.
Given the several important functions that a flue liner serves, it's easy to see why this feature is such an integral part of your chimney.
Reasons to Install a New Long Island Chimney Liner
Your chimney may need a new liner installed. The most common reasons include:
Excessive exposure to high heat, gases, and smoke can damage an existing chimney liner, especially if it's made out of clay. If the liner is damaged, there's an increased risk of fire, as heat and embers can escape through the cracks in the liner and pass into the surrounding walls.
Additionally, toxic gases, such as carbon monoxide, can seep into your house, putting your health in serious danger. To avoid costly damages and potentially life-threatening situations, having your existing liner replaced with a newer, more durable flue is the best solution.
To avoid the risk of fire, carbon monoxide poisoning, and the collapse of the structure, you should completely avoid running your chimney until it is properly lined.
Among other things, moisture can deteriorate a chimney liner, which can cause a host of problems, including an increased risk of fire and exposure to toxic fumes.
When you convert a wood-burning fireplace to gas or vice versa, you'll need to get a new chimney liner. Different fuel sources require different types of venting, and a new liner is what you need to meet those requirements and ensure the safety of your fireplace.
Contact Chimney King for All Your Chimney Liner Installation Needs!
Our team is committed to supplying chimney care services that meet the needs of our customers, which is why we install new liners here at Chimney King. We've been the first company homeowners in Nassau County called on for a variety of chimney services since 1982.
Please contact Chimney King for information about our liner installation services or to request a free estimate in Nassau County and Suffolk County! You can reach us at 516-766-1666, and one of our knowledgeable associates will help you. Safety is an important part of any project, and we highly recommend you choose us for fireplace liner installation, your fireplace and chimney will be safer and more enjoyable.
Useful links for Garden City Park, NY
Map of Garden City Park, NY
---
Here are some chimney-related links:
---
---
Frequently Asked Questions
A breaker could be loose, or a hot breaker is allowing current to flow between hot and neutral. Either issue should be inspected immediately by a qualified electrician.
Frequent breaker trips could be a sign that the circuit is being overloaded somewhere on the property. A wire, socket, or appliance could be overheating, which could eventually cause a fire
Frequent breaker trips could be a sign that the circuit is being overloaded somewhere on the property. A wire, socket, or appliance could be overheating, which could eventually cause a fire
We prioritize safety and customer satisfaction above all. Our professional and skilled electricians are always available to respond to electrical emergencies promptly, day or night.