Chimney Repair Mineola, NY 11501
Chimney Repair Long Island and Chimney Cap
With our experience and ability, we supply fast, reliable and affordable chimney
care services to Nassau homeowners. We started in 1982 and have been serving
the area faithfully ever since. Local firefighters make up a large part of our
team and they've cleaned, maintained, and repaired countless chimneys over the
years.
We offer complete care, including chimney cap replacements and installations. If
your chimney cap is not in good condition, our experts can inspect the area,
make any necessary repairs, and make sure it's safe before continuing with the
installation.
What is a Chimney Cap?
A chimney, like other home structures, is made up of several different
components. One such part is the cap. This is also known as a flue guard or
rain cover, and it sits on top of the chimney. The cap protects the opening of
the chimney from elements such as rain, while also preventing excess heat from
exiting at a high velocity.
Why is a Chimney Cap Important?
There seems to be debate on the importance of chimney caps or chimney covers, people
think are not important while others say they are. At Chimney King, we think
chimney caps are essential and the best way to protect your chimney and your
home.
Chimney caps will prevent the following types of chimney related issues:
If water damage is left untreated, it could lead to major damage for your chimney
and fireplace. Without a cap or other protection, rain, snow, and sleet would
drip down the chimney and into the wood-burning fireplace. This would cause the
flue to deteriorate, the damper to rust, and the firebox to weaken over time.
Sometimes, an obstruction can be caused by nothing more than an open chimney. The
clean-out cap will keep dirt and debris from falling in, including twigs,
leaves, and acorns that may accumulate. It also prevents animals looking for
warmth and shelter out of your chimney.
Fire. Embers burn and rise up, eventually falling on the roof or surrounding
structures such as trees. The cap on top of the chimney prevents that from
happening and reduces the risk of a fire breaking out.
Single flue caps tend to have poor ventilation causes efficiency problems with a fire.
For the fire to be most efficient, there needs to be even, consistent
ventilation. Yearly chimney cleaning prevents major issues. A cap prevents big
gusts of wind from letting air escape the chimney and onto the fire. Not only
does this stop the blaze from fading away, but it also stops any creosote
buildup inside of your fireplace.
This dangerous substance can restrict combustion by-products from exiting your
fireplace and can start a chimney fire if it becomes too hot. Placing a cap on
your chimney supplies better efficiency and helps prevent creosote buildup so
you don't have to worry about causing a chimney fire on accident or starting
one on purpose for insurance purposes.
On top of protecting your home from outside pollutants, a chimney cap can help to
save energy as it prevents drafts from leaking in and supports a more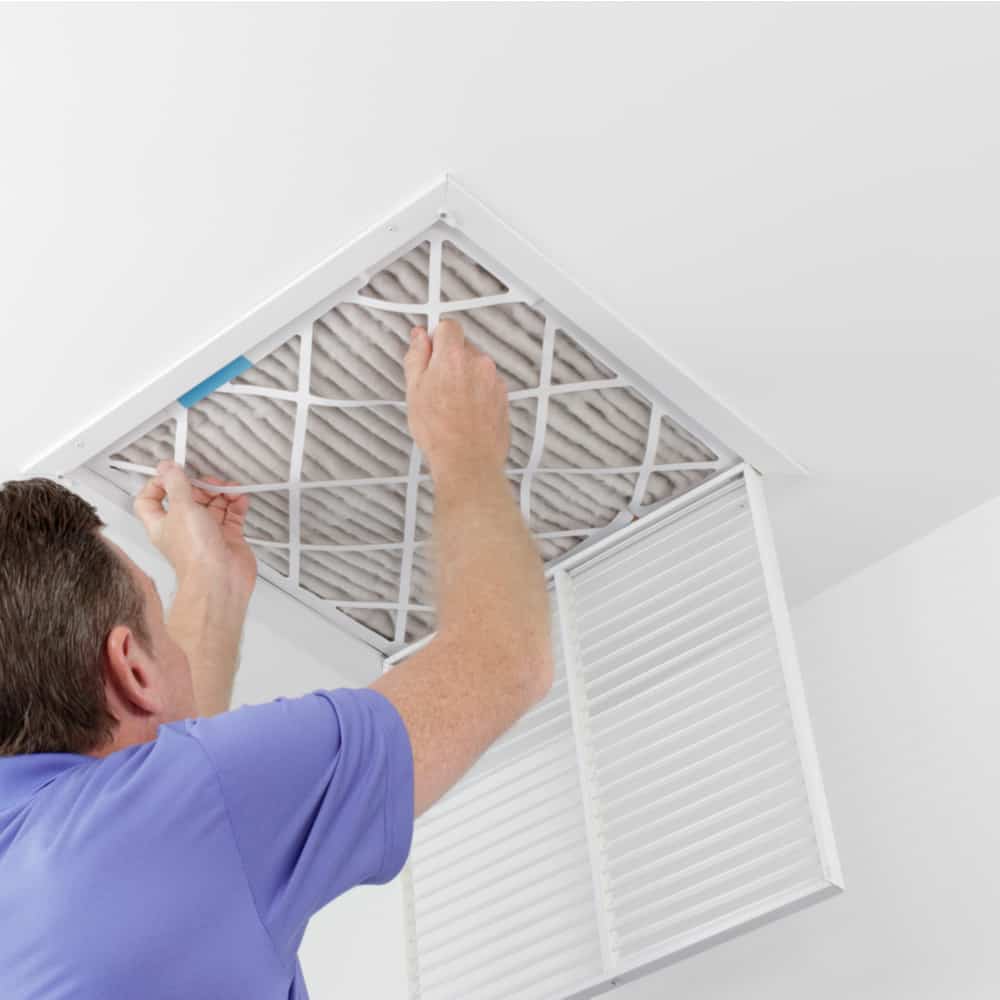 consistent temperature inside the house.
When you think about all the benefits a chimney cap provides, it's not hard to see
why we think this feature is so important. We urge homeowners to have their
caps kept or replaced if they never had one installed. Chimney caps are the
easiest way to avoid damage that will cost you more money in repairs and put
you at risk of serious danger.
Top-Quality Chimney Cap
Maintenance and Installations
At Chimney King, we offer a wide range of services, including comprehensive
inspections and cleaning. Our professional crew will pinpoint exactly what your
cap needs then get to work on it accordingly.
When your chimney cap is damaged, our experts will remove the old one and replace it
with a new, high-quality, durable cap. or not there is an existing cap on your
chimney – or if you choose to install on for the first time – our team will
make sure the installation is safe and secure. Our team proves a deep level of ability
necessary to ensure that all of your needs are met.
The best chimney caps are needed to prevent the icky buildup that can happen within
your chimney. Chimney King has a wide selection of different finishes and
styles to choose from, so you'll definitely find one that suits both your
budget and tastes.
For Fast, Efficient, Dependable, and Affordable Chimney Cap Services, Contact Chimney King Today!
Chimney King specializes in all aspects of chimney care – including caps. Whether your
chimney needs maintenance, or you need a new one installed, count on our crew
to deliver fast, dependable, and affordable services. We'll send you a free
estimate before we start working and give military and senior discounts too!
Useful links for Mineola, NY
Map of Mineola, NY
---
Here are some chimney-related links:
---
---
Frequently Asked Questions
A breaker could be loose, or a hot breaker is allowing current to flow between hot and neutral. Either issue should be inspected immediately by a qualified electrician.
Frequent breaker trips could be a sign that the circuit is being overloaded somewhere on the property. A wire, socket, or appliance could be overheating, which could eventually cause a fire
Frequent breaker trips could be a sign that the circuit is being overloaded somewhere on the property. A wire, socket, or appliance could be overheating, which could eventually cause a fire
We prioritize safety and customer satisfaction above all. Our professional and skilled electricians are always available to respond to electrical emergencies promptly, day or night.