Chimney Repair Northwest Harbor, NY 11937
Chimney Repair on Long Island: A Leader in Maintenance
With 35 years of experience, Chimney King looks after chimneys in Northwest Harbor, NY. Fully licensed and insured, they do all kinds of chimney care, including maintenance, repair, and cleaning. Homeowners in Northwest Harbor, NY can trust the work will be done by local firefighters. Chimney King does it all when it comes to chimney care, from safety inspections to linings.
The warmth of a roaring fire on a chilly winter night is nothing like gathering around the fireplace with your family and friends. You can turn your fireplace from one of the most delightful features of your home to one of the most dangerous if any damage is present. The right chimney should be installed in a safe and secure location, but even the smallest, insignificant problems can cause serious problems. In the later years, you should consider a chimney sweep.
It is impossible to see hidden problems in your chimney unless you are a certified and experienced chimney expert. Having a reputable chimney cleaner inspect your chimney is a clever idea before you light another fire. Our highly trained and experienced technicians will make sure the structure is in good working order.
Our goal is to make things right, fast, and affordable whenever there's damage. There is nothing more significant than the safety of your family, and at Chimney King, the safety of our clients is our top priority.
The Importance of Chimney Inspections for Your Safety
Your chimney might just add charm and character to your house, but it plays a key role in fireplace safety. Your chimney directs the products of combustion, such as heat, smoke, and toxic fumes, away from your home. Whenever you light a fire in any structure that has been damaged in any way, you and your family are at risk of the following dangers:
Each year, thousands of house fires are caused by damaged chimneys. A properly functioning chimney keeps our homes cool and safe, but if something damages or blocks it, embers and heat can seep through into the walls. You can get seriously hurt and damage your home when a chimney fire spreads quickly. Never hesitate if you need chimney work done.
Chimneys that are constructed of stone, brick, and mortar can collapse if any of these masonry materials are damaged. Exposure to elevated temperatures and exterior elements, such as moisture, can damage the masonry, weaken the structure, and eventually, the entire chimney could collapse.
The most effective way to avoid these problems is by scheduling regular inspections with an experienced chimney repair specialist. An annual inspection prior to the start of the wintry weather season is necessary; however, if you use your fireplace on a regular basis, having it assessed throughout a year is highly recommended and a crucial part of home improvement.
Common Causes of Chimney Damage
No matter how well-constructed a chimney may be, it can sustain damage. The most common causes of chimney damage include:
Lack of chimney cleaning. Chimney liners and chimney flues can build moisture is a leading cause of chimney damage. Chimneys made from masonry materials are especially prone to moisture damage. Whenever it rains or snows, these materials absorb moisture.
As the temperatures drop, the trapped moisture freezes and the masonry contracts; as the temperature rises, the trapped moisture thaws and the masonry expands. Chimney service will become a regular step in the right direction. Repeated contracting and expanding can lead to cracks in the bricks, stone, and mortar.
Over time, those cracks can affect the structural integrity and function of the chimney, which could lead to a number of key issues.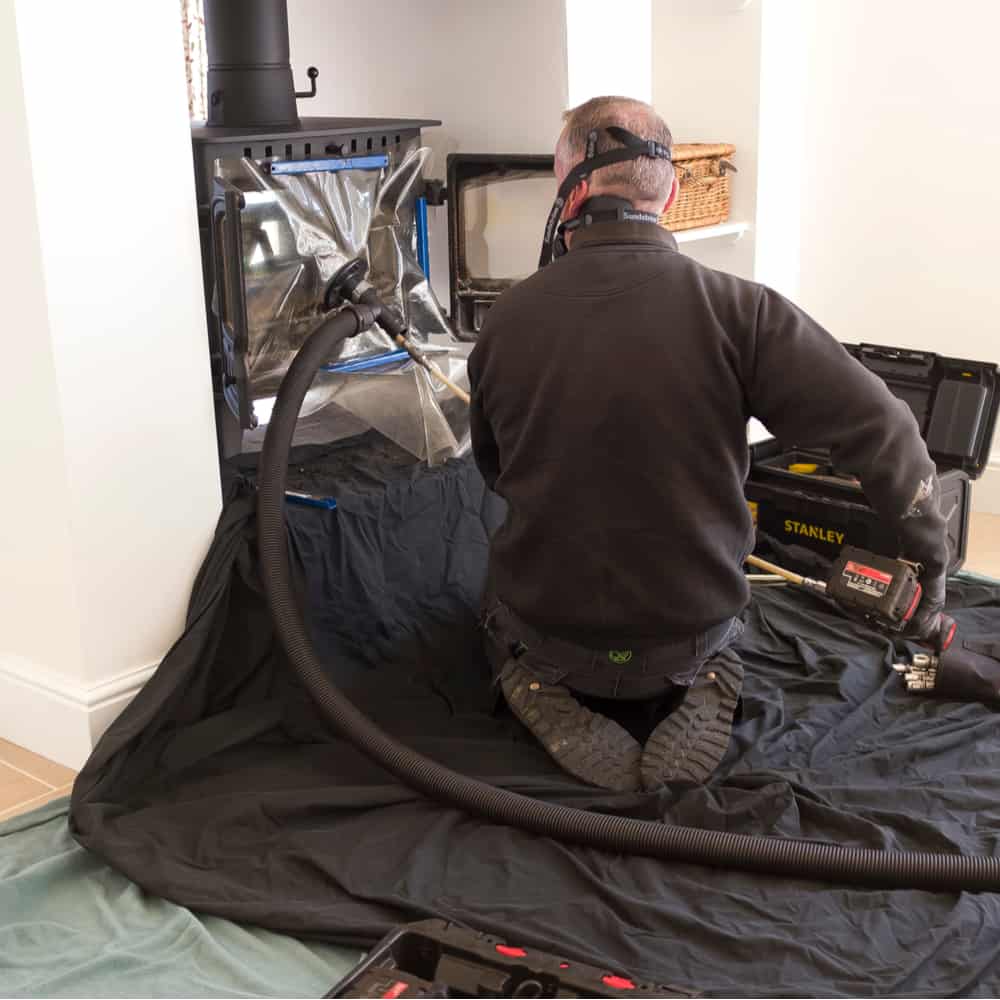 Every time you light a fire, your chimney becomes exposed to harsh conditions. The by-products of fire, including excessive heat, embers, smoke, and creosote, can wear away the various components of the structure. Constant exposure to these by-products can be extremely damaging.
Poorly constructed chimney caps are more prone to damage, as well as chimney leaks. As they are less able to withstand exterior elements and the by-products of combustion. If a chimney's structure becomes weak, it is almost guaranteed to fail.
Chimney damage has a variety of causes, and there are other factors that can contribute to its degradation. An experienced chimney repair company should inspect and repair your chimney regularly to prevent the dangers associated with a damaged chimney.
Chimney King: Suffolk County's Leading Chimney Repair Contractor
We offer quick, efficient, and affordable chimney repair services at a leading Long Island Chimney King, a leading chimney care company in Northwest Harbor, NY. Our technicians will assess your chimney using the latest equipment and techniques. In case of trouble, we will make any necessary repairs to keep your chimney running well at affordable prices. Firefighters do all our work, so you know your safety is safe.
Call 516-766-1666 today to schedule an appointment or a free estimate. Learn more about their Suffolk chimney repair services! An associate is standing by and ready to assist you.
Useful links for Northwest Harbor, NY
Map of Northwest Harbor, NY
---
Here are some chimney-related links:
---
---
Frequently Asked Questions
A breaker could be loose, or a hot breaker is allowing current to flow between hot and neutral. Either issue should be inspected immediately by a qualified electrician.
Frequent breaker trips could be a sign that the circuit is being overloaded somewhere on the property. A wire, socket, or appliance could be overheating, which could eventually cause a fire
Frequent breaker trips could be a sign that the circuit is being overloaded somewhere on the property. A wire, socket, or appliance could be overheating, which could eventually cause a fire
We prioritize safety and customer satisfaction above all. Our professional and skilled electricians are always available to respond to electrical emergencies promptly, day or night.