Chimney Sweeps Bellerose, NY 11001
How Often Do You Need Chimney Cleaning Services?
As a homeowner, you know that maintaining critical structures and elements is essential. If you own a fireplace, chimney cleaning definitely needs to be a priority. Unfortunately, however, many property owners overlook the importance of routine chimney cleaning and as a result, they end up suffering the consequences. Don't make the same mistake!
Why is chimney cleaning important? When should you schedule an appointment with a Bellerose, NY chimney sweep? To find the answers to these questions and more, keep on reading.
The Importance of Routine Chimney Cleanings
Chimney cleaning is vital for a variety of reasons. Not only does it ensure the safety of your family, but it also improves the efficiency of your fireplace, and enhances the comfort of your Nassau County home. But why it is important? Why do you need to have your chimney cleaned?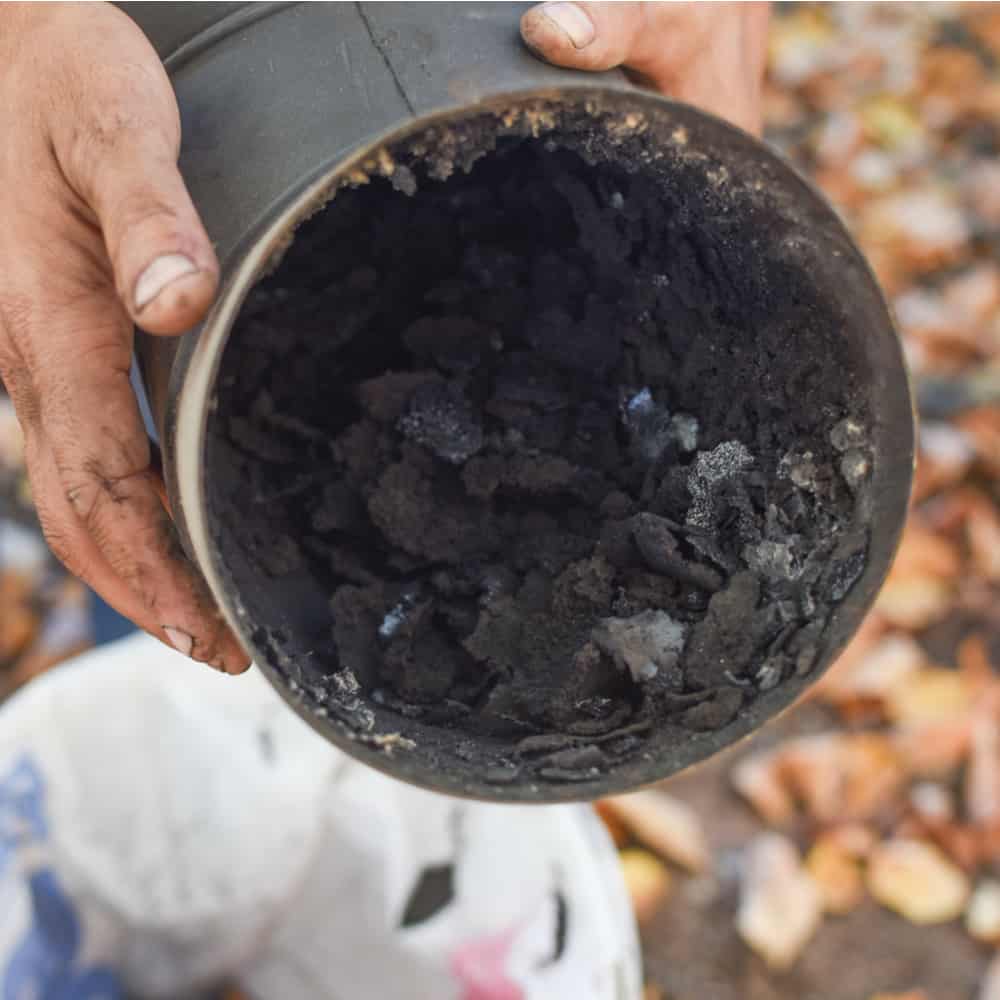 Every time you light a fire in your fireplace, the byproducts of combustion, including creosote, soot, and ash, build up on the interior of your chimney. These byproducts are highly flammable, and as the buildup becomes thicker, the risk of fire becomes greater. All it takes is a single ember to ignite a chimney fire that could potentially engulf your entire Nassau County house in flames.
In addition to the risk of fire, the efficiency of your fireplace will be negatively impacted when the chimney is dirty. A chimney not only exhausts the heat and smoke that fire produces, but it also feeds fire the oxygen it needs to burn. If your chimney is covered with caked-on debris, airflow will be restricted, and your fires won't burn as strongly or warmly as they should (if you can get them to burn at all).
The byproducts of combustion aren't all that can build up inside your chimney; debris, such as leaves, acorns, and pine needles can, too. Pests, like bats, raccoons, and birds can nest in the structure, as well. The accumulation of external debris, as well as pests and their nests, can also spark fires and reduce the efficiency of your fireplace.
For all of these reasons, having your chimney cleaned by a licensed and experienced Bellerose, NY chimney sweep is imperative. Failure to do so could not only impact your comfort, but worse, can potentially result in extensive property damage, and worse, can cause physical harm. To protect your Nassau County home, ensure your comfort, and protect yourself and your loved ones, chimney cleanings are essential.
How Often Should You Clean Your Chimney?
The answer to this question varies and depends on several factors. According to the National Fire Protection Association (NFPA), chimneys should be cleaned at least once a year. Even if you don't use your fireplace on a constant basis, you should still schedule an inspection and a cleaning with a professional Bellerose, NY chimney sweep to ensure that that everything is working properly. If, however, you use your fireplace regularly, you may need to have it cleaned more often. The more frequently you use the fireplace, the more creosote, soot, and ash will build up, and the more likely it is that the structure will sustain damage.
How Can You Tell When Your Chimney Needs to Be Cleaned?
No matter how often you use your fireplace and how frequently you have it cleaned, additional chimney cleanings may be necessary. How can you tell? There are several signs that will let you know when your Nassau County chimney needs to be cleaned. If you notice any of the following, don't delay; schedule an appointment with a Bellerose, NY chimney sweep right away!
Odors. If you notice a smoky odor coming from your fireplace – when it's in use, but especially when it isn't – you're definitely going to want to schedule a chimney cleaning.
Weak fires. If you're having a hard time getting fires to light, they ignite but the flames burn really low and don't generate a lot of heat, or you can't get them to light at all, you need to call a Bellerose, NY chimney sweep.
Smoke buildup. When you light a fire, if you smoke pours out of the fireplace and fills up your Nassau County home, it's time for a chimney cleaning.
Need Chimney Cleaning Services in Nassau County?
Whether you're due for a routine cleaning or you need an emergency appointment, get in touch with the pros at Chimney King. With more than 40 years of experience and a proven track record of success, our fully licensed and insured Bellerose, NY chimney sweeps have the knowledge and experience you can count on to deliver outstanding results. We specialize in fireplace and chimney repairs, too! To learn more about our services, to request a free price quote, or to schedule an appointment, call 516-766-1666 and we'll be more than happy to answer all of your questions and meet all of your needs.
Useful links for Bellerose, NY
Map of Bellerose, NY
---
Here are some chimney-related links:
---
---
A chimney should be serviced once a year be a qualified professional.
If you don't clean your chimney regularly, soot will accumulate around the flue causing an inability to draw smoke upwards. The smoke will then be directed to your room leaving black soot on the walls, furniture, and carpeting.
A typical chimney sweep and inspection can take 45 minutes to an hour.
It's is a myth that chimney liners do not need sweeping. In fact, they are more susceptible to failure than some other types of lining so sweeping is essential.