Chimney Sweeps Old Westbury, NY 11568
3 Reasons Why You Should Always Hire a Professional Old Westbury, NY Chimney Company
For more than 40 years, Chimney King has been ensuring the safety and improving the comfort of Nassau County homes with top-quality chimney and fireplace maintenance and repair services. The fully licensed and insured Old Westbury, NY chimney sweeps at our locally owned and operated company are experts in their field and are committed to providing impeccable results. From fireplace inspections to chimney cap replacements and general fireplace and chimney cleanings; no matter the job, you can always count on our team to use the most advanced equipment and proven strategies, and to adhere to the most stringent safety regulations. If you're looking for a chimney company that you can rely on to deliver outstanding results for an affordable price, look no further than Chimney King today!
3 Reasons to Hire a Professional Old Westbury, NY Chimney Company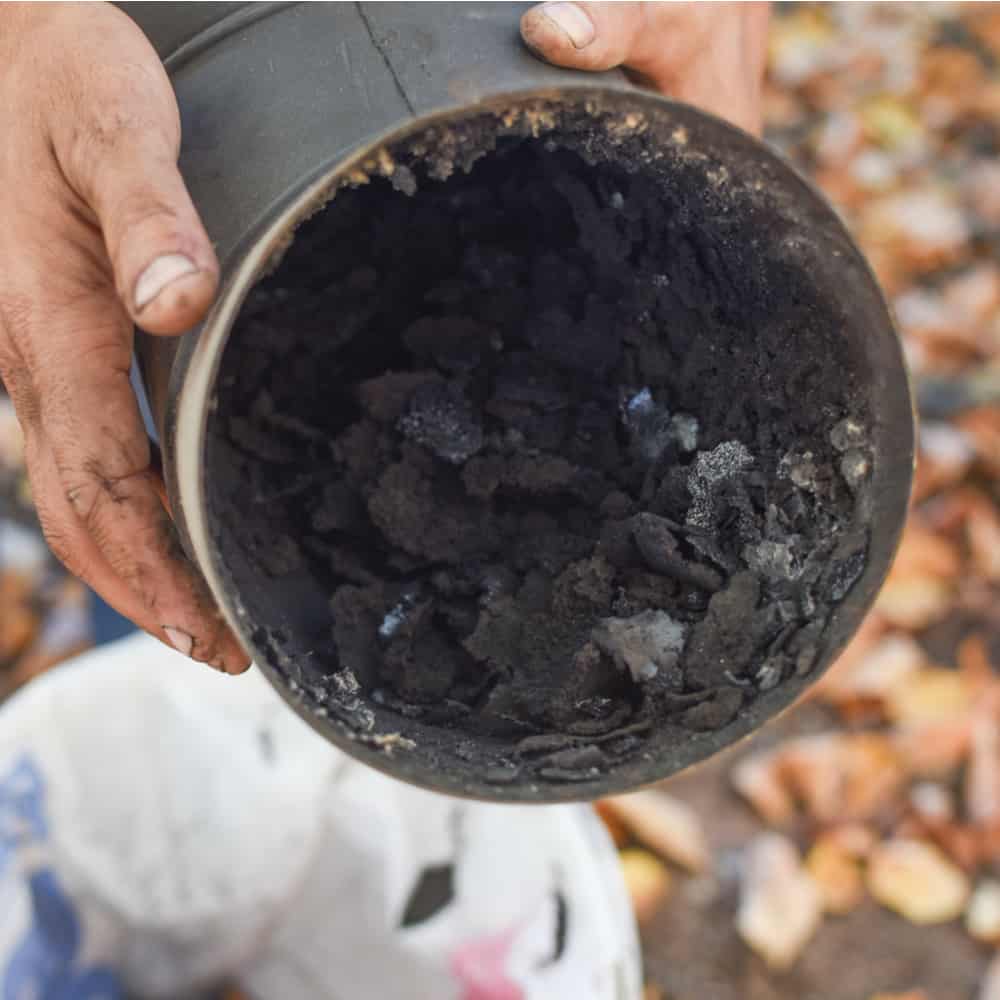 A fireplace is the focal point of your Nassau County home. It generates welcoming and reliable warmth, it adds to the aesthetic appeal of your interior design, it invites loved ones to gather around, and it's a great place to kick back and relax on those chilly nights. Needless to say, a fireplace is a wonderful feature; however, if it isn't properly cared for, this asset can turn into a serious liability. Failure to maintain a fireplace – and its accompanying chimney – can result in a hazardous situation that could put lives in danger.
Routine inspections and cleanings, as well as making any necessary repairs, are all vital for the health and well-being of your fireplace, your Nassau County home, and most importantly, your family and yourself. If you're the handy type, you might be tempted to do the work yourself; however, it's important to realize that some jobs are better left to the professionals, and fireplace and chimney care is one of those jobs. Before you roll up your sleeves, here's a look at some great reasons why, no matter what job you need to have done, you should always hire a professional chimney company.
Knowledge and Experience
While maintaining a chimney might seem pretty simple and straightforward, the truth is, it's actually quite complex and pretty involved. No matter how many YouTube tutorials you watch, unless you've been properly trained, chances are, you aren't going to be able to achieve even close to the same results that a professional Nassau County chimney company will provide. Licensed Old Westbury, NY chimney sweeps will have completed professional training courses and will have years of hands-on experience that they can draw on in order to ensure they accurately detect and correct any issues, and to deliver comprehensive cleaning and maintenance services.
Safety
Cleaning, inspecting, and repairing a chimney and fireplace can be a pretty dangerous job. It involves heights, working on unsteady surfaces, and accessing awkward, hard-to-reach locations. Needless to say, there's a serious chance that you could injure yourself or someone else if you don't know what you're doing. Plus, if the job isn't done properly, your fireplace could also become a serious hazard. Licensed and experienced Old Westbury, NY chimney sweeps have completed all of the necessary professional training, and they'll have ample first-hand experience. As such, not only will a pro know what safety precautions to take, but they'll be sure to take them. Furthermore, thanks to their knowledge and experience, a professional Nassau County chimney company will know how to properly diagnose and address a whole host of underlying issues, thereby ensuring that your fireplace and chimney are safe to use. The bottom line: by hiring a professional chimney company, you will ensure the safety of yourself, your family, and your Nassau County home.
Cost Savings
A lot of homeowners assume that DIY chimney and fireplace maintenance and repair will cost less than hiring a professional chimney company; in reality, however, the opposite usually turns out to be true, as doing the work themselves often ends up costing more. As mentioned, chimney and fireplace maintenance and repair is a complicated and involved process that requires a lot of tools and equipment, which you'll need to purchase or rent if you do the job yourself. It can also be quite tricky and very hazardous, and in the event that you suffer an injury or damage your Nassau County property, you'll be on the hook for the additional expenses.
Reputable Old Westbury, NY chimney sweeps not only have access to all of the tools and equipment that are necessary to do the work, but they'll also have extensive knowledge and hands-on experience, so they'll know how to approach the project properly. A credible chimney company will be fully insured, too, so if something unexpected does happen, they'll cover the related costs. In other words, hiring a chimney company is actually a lot more cost-effective than doing the job yourself.
Contact the Premier Old Westbury, NY Chimney Company
The above are just some of the reasons why, when it comes to chimney and fireplace maintenance and repair, you should forego the DIY approach and always hire a pro. To take advantage of these benefits and more, contact the most reliable chimney company in New York: Chimney King. Since 1982, our fully licensed and insured Old Westbury, NY chimney sweeps have been securing the safety and improving the function of Nassau County fireplaces, and we would love to have the opportunity to do the same for you! To request a free price quote and in-home consultation, dial 516-766-1666 today!
Useful links for Old Westbury, NY
Map of Old Westbury, NY
---
Here are some chimney-related links:
---
---
A chimney should be serviced once a year be a qualified professional.
If you don't clean your chimney regularly, soot will accumulate around the flue causing an inability to draw smoke upwards. The smoke will then be directed to your room leaving black soot on the walls, furniture, and carpeting.
A typical chimney sweep and inspection can take 45 minutes to an hour.
It's is a myth that chimney liners do not need sweeping. In fact, they are more susceptible to failure than some other types of lining so sweeping is essential.